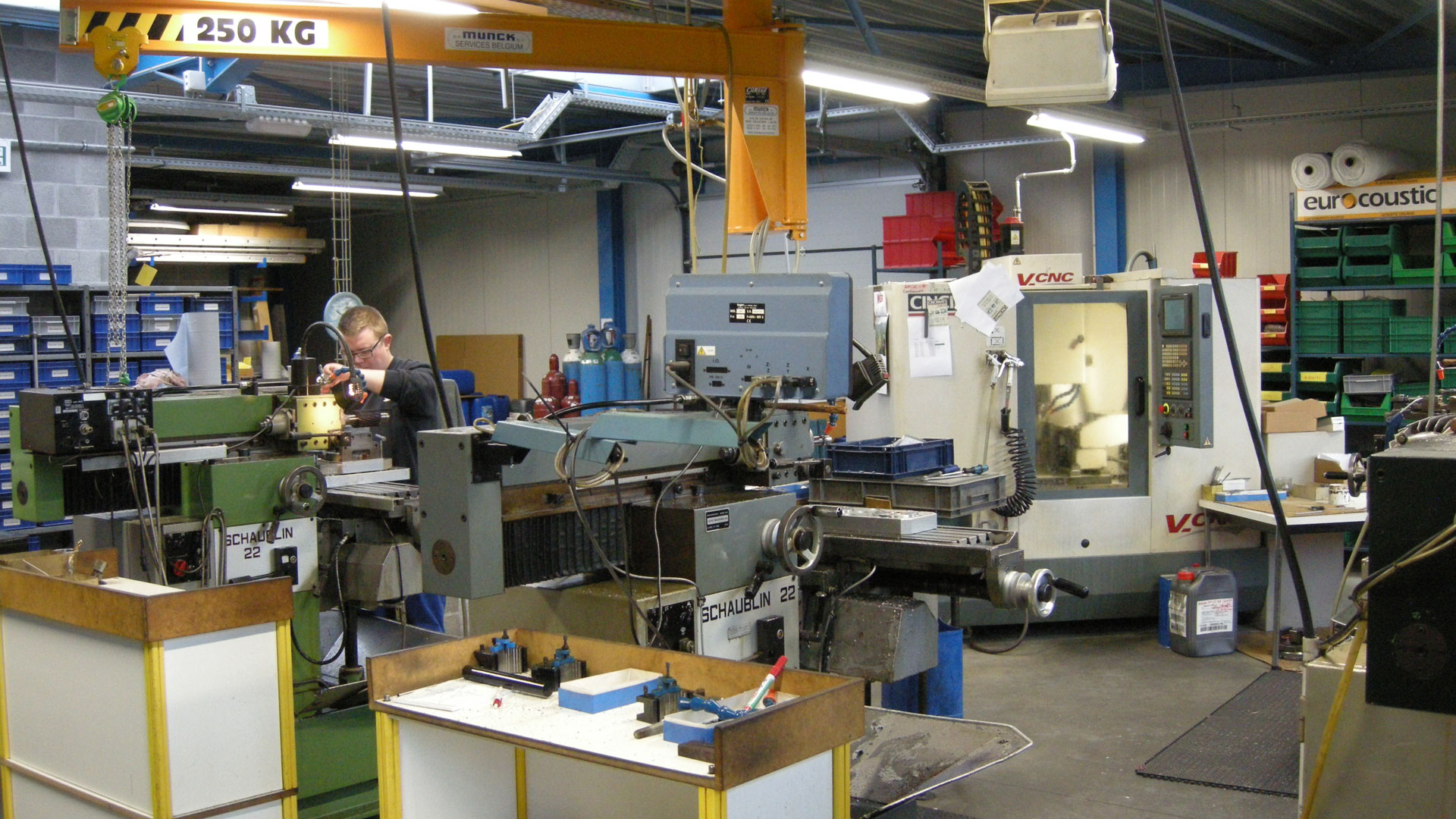 The leading producer of instrumentation for image guiding surgeries
Our facility has a total surface of 750m². Starting from our own designed forging tools, our artisans are manufacturing the finest instruments in Titanium.
Our workshop is built in four cells :
The miling cell
The grinding and polishing cell
The assembling cell
And the cleaning and the quality control cell
Our machinery equipment consists of more than 50 specifics machines including CNC milling and turning machines. All our Titanium intruments are produced in our facility, giving us a better control of the total process.
Titanium is a metal commonly found in nature but very difficult to process. The use of this material is a spin-off from the space-age programs. Titanium used in for our instruments is the finest alloy of titanium, aluminium and vanadium. Titanium is also used in the medical field for implants because of his bio-compatibility
SIBEL produces many varieties of instruments : micro-scissors, Potts scissors, clamping forceps, retractors, and many more…